Broad Bean originally opened its doors just over 40 years ago, and although the business has changed hands over the years, it has always remained a family business and maintained the idea of selling good food to the people of Ludlow and visitors alike.
We bought the business in May 2016 and have revamped and revived Broad Bean bringing the focus strongly back to selling good food.
The 'we' are Alice and Ian Evans; both blow-ins as the locals affectionately call us. Alice is from the East (Cambridge) and Ian from the West (Rhondda, South Wales) Between us we have lived in seven counties and eaten and cooked our fair share of local foodstuffs from those areas of Britain.
Now we are on a mission to bring good food to our amazing customers and share our cooking journeys with you.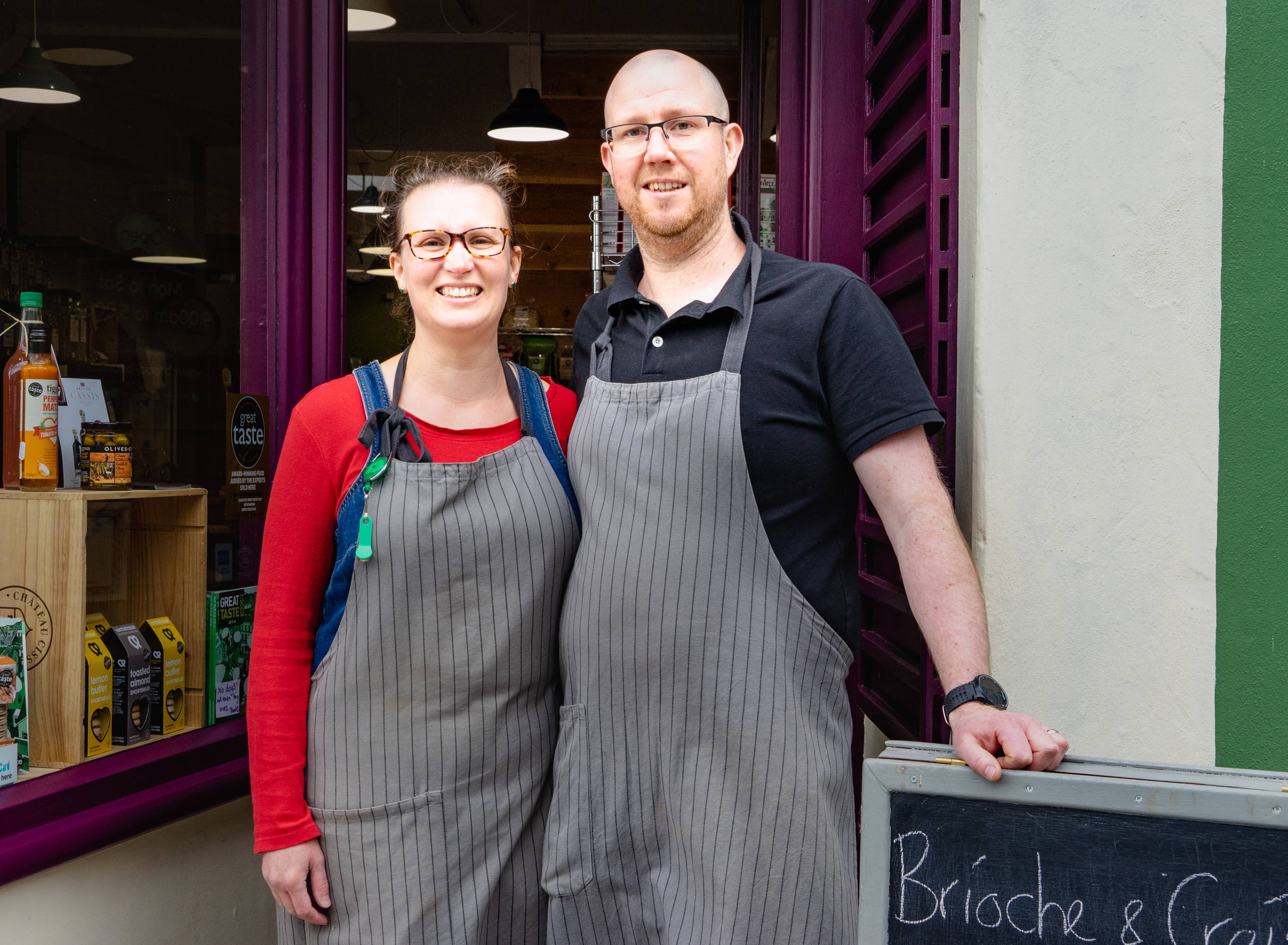 Taking value from what the shops founders started (they opened the shop with just 4 sacks of grains!) we continue to stock a huge range of wholefoods and superfoods that can be bought plastic free; oats, flour, nuts, seeds and dried fruit. We have expanded this range to include Ludlow's widest variety of quality loose tea leaves and coffee beans.
We run the business with the help of 2 part time members of staff and some holiday staff that return to us after time at university. We have 2 young daughters that sometimes help in the holidays too.
Together we are a family, and we aim to bring a family welcome to all who come through the door; local or visitor. Everyone will get the same Evans' reception, helping you have a comfortable and relaxed shopping experience - whether you're looking for something in particular, or just browsing.